Catching Bad Guys using Web Server 404 Errors!
404 NOT FOUND pages in your web server logs are often the earliest sign of surveillance, foot printing or reconnaissance.
This probing event I caught was using the IP, bypassing DNS while probing for non-existent file called "/admin/config.php" all the way from Ramallah Palestine. #Infosec#OSINT#cybersecurity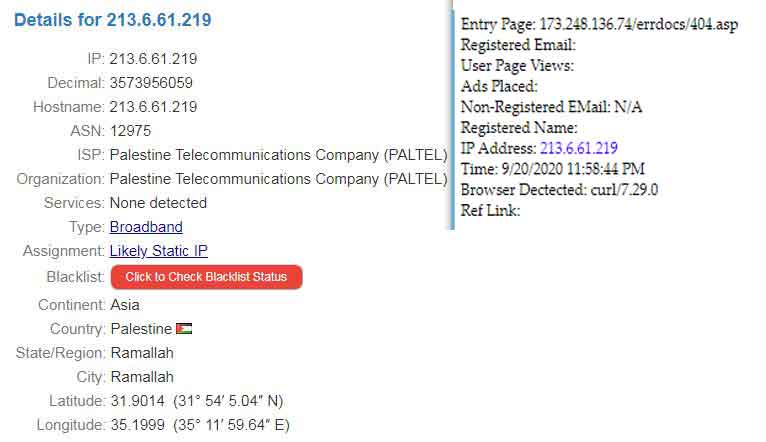 Hope this helps someone!
Regards,
Rick